Gettleman smiling at the podium. pic.twitter.com/AonBxnI4R8
— Carolina Panthers (@Panthers) April 18, 2013
Is this another case of the Patriots screwing us, or is this our own dumb fault?

Should Gettleman have known better?

It has happened to him before, and the Patriots have screwed us before.

So, I think the answer is yes and yes. Call it the Great Gaff-ney!
It is not like we needed another reason to hate the Patriots.

And I do mean Panther Nation hates the Patriots.

We did a poll earlier this year on who our fan base hates the most.

Would it be the division-rival and bounty-hunters in New Orleans, the I-85 rivals in Atlanta, or division-rival Tampa?

Panther Fans everywhere (and by a margin of 75%) said we actually hated the Patriots more than anyone else.

One fan even pointed out on Twitter than he would pull for the Russians over the Patriots.

Well now there is more fuel for that fire, Panther Nation.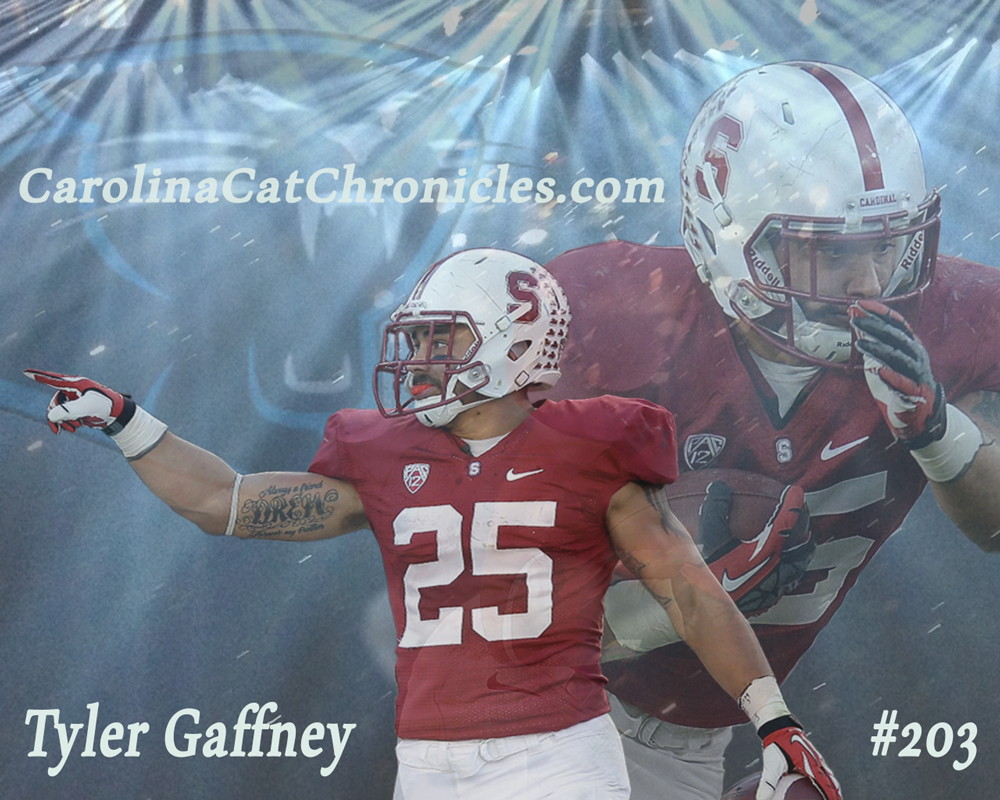 It is an unwritten rule in the NFL that when one of your players is injured in training camp and is waived with intention to be put on IR that no one claims that injured player.

But here's the other side of that coin:

Even though this is an "unwritten rule," you have to know who you are dealing with.

We are talking about Bellicheat and he isn't much for unwritten rules.

And I contend that this is actually David Gettleman's biggest gaff as he should have known better.

As a matter of fact, Bellicheat has done this before and claimed Jake Ballard from the Giants, (while Gettleman was there) as reported by Darin Gantt.

So the Panthers lose the $96K signing bonus and a sixth-round pick but gain a roster spot for Training Camp.
Some may say this isn't a big deal; it was just a sixth rounder.

But I, Mel Mayock, saw Gaffney as a more talented Brad Hoover and he does have a bright future.
Whether this is our fault or not, this is another reason for Panther Nation to hate the boys from Boston.

See what some of you have said on Twitter:
This is Patriots doing with RB Tyler Gaffney what they once did with TE Jake Ballard.


— Adam Schefter (@AdamSchefter) July 28, 2014
Man, I despise the Patriots!


— Brian Wensil (@brianwensil) July 28, 2014
The only thing we can do is Keep Pounding! ~Erin Ford, aka Mel Mayock.

Follow me on twitter at @Panthersdrafter